Level-up Your Skills: Choose the Right Real Estate Coaching Solutions
Jul 07, 2023
Real estate coaching can help real estate professionals' career development and success. It offers individuals direction, support, and professional insights to help them advance in their careers and accomplish their goals. However, not all real estate coach solutions are tailor-made, and selecting the best one is critical for reaping the most advantages. In this blog, we will look at how you can choose real estate coach solutions that are a good fit for your requirements, career, and goals.
Assessing Your Skill Needs
To begin the process of selecting the best real estate coach solutions, evaluate your current skills and expertise. Highlight your strengths that have enabled your success thus far, as well as any areas where you believe you can improve. Next, pinpoint the specific areas within the real estate domain where you feel the need to enhance your skills. It could be improving your negotiation tactics, refining your marketing strategies, mastering effective communication with clients, or staying updated on industry trends and regulations. By identifying these areas, you can focus your search on a real estate coach specializing in those particular aspects of real estate.
Researching Real Estate Coaching Options
Before you begin to explore all the coaching options, make sure you look into the following:
1. Exploring Online Resources
Utilize the power of the internet to explore various online platforms, directories, and forums dedicated to giving insights on real estate coach solutions. These platforms often provide information, ratings, and reviews about different coaches. Take the time to read through client testimonials and experiences to gain further insights into the coaching services offered.
2. Considering Industry Expertise
Consider a real estate coach's level of expertise and specialization within the real estate industry. Look for coaches who possess in-depth knowledge and experience specific to your desired niche or area of focus. For example, Linda Fogarty has over 25 years of experience and her expertise in that field will provide tailored guidance and insights relevant to your career path.
Factors to Consider
In choosing real estate coaching solutions, you need to be mindful of the decision you make since you will be investing your time and effort into implementing your learnings to expand your business, here's what you need to check.
1. Coach's Experience
Evaluate the coach's experience and credentials. Look for real estate coach with a solid reputation and several years of experience in the real estate industry. Examine their educational background, qualifications, or professional designations that reflect their professional expertise and dedication to lifelong learning.
2. Coaching Approach
Understanding the coaching approach and philosophy employed by a potential real estate coach is crucial. Some coaches may take a more structured and formal teaching approach, while others may adopt a more personalized and intuitive coaching style.
3. Customization and Individual Attention
Assess whether the real estate coach offers customized coaching sessions tailored to your specific needs and goals. For example, Linda Fogarty offers one-on-one coaching sessions. Individual attention and support are essential for a personalized coaching experience that addresses your unique challenges and aspirations.
4. Track Record and Success Stories
Look for evidence of the real estate coach's track record and success stories. Testimonials, case studies, and client success stories can provide insights into the coach's effectiveness and their ability to help clients achieve their desired outcomes. Consider a real estate coach with a history of producing tangible results and facilitating positive transformations for their clients.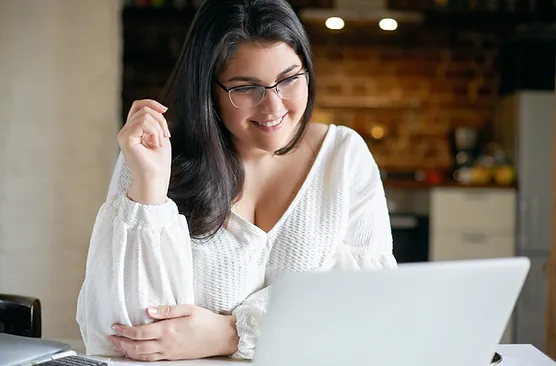 Narrowing Down Your Options
Once you have conducted thorough research and assessed various real estate coaching options, it's time to narrow down your choices. Follow these steps to streamline your selection process:
1. Shortlisting Top Real Estate Coaching solutions
Review the information and insights gathered during your research. Identify the coaching solutions that align with your skill needs, preferences, and goals. Create a shortlist of the most promising candidates.
2. Requesting Consultations
Contact the coaches on your shortlist and inquire about the possibility of introductory sessions or consultations. These sessions will allow you to get a firsthand experience of their coaching style, approach, and compatibility.
Wrapping Up
In the competitive world of real estate, having the right skills and guidance can make all the difference in your success. That's why it's crucial to choose the right real estate coaching solutions to level up your skills and maximize your potential. With the help of a seasoned professional like Linda Fogarty, you can gain the expertise, knowledge, and support needed to thrive in your real estate career. Contact us to find out more!